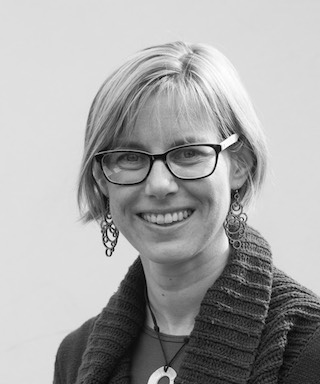 Associate Professor
Associate Dean (Equity, Diversity and Inclusion)
Room G19, Building 41, Northfields Avenue
Wollongong, NSW 2522, Australia
P: +61 2 4221 5484
E: jennyf [at] uow.edu.au
Research Overview
My research centres on investigating the sources, chemical evolution, and transport pathways of atmospheric pollution. I use a global chemical transport model combined with observational data sets (ground-based, aircraft, and satellite) to increase our fundamental understanding of the impacts of human activity and natural processes on atmospheric composition in diverse environments. [CV] [ORCiD] [UOW Scholars]
Teaching Overview
I teach earth systems science and introductory programming to undergraduate students. For more details, including my teaching philosophy, please see my teaching portfolio. To access the Jupyter notebooks I use for teaching Python, please see my teaching Github page.
News
I am excited to have accepted a new (part-time) position as the Associate Dean Equity, Diversity and Inclusion in the UOW Faculty of Science, Medicine and Health!
Daniel Saeed joins us as a new Honours student, working jointly with ANSTO. Welcome Daniel!
I presented our work using unique datasets combined with atmospheric models to understand the chemistry and composition of the Southern Hemisphere atmosphere for the NOAA Chemical Sciences Laboratory seminar series.
Sam Limbrey was awarded a 2019 ACEDD Scholar Award in recognition of his outstanding scholarship in the Bachelor of Science (Honours) - the same week that he submitted his Honours thesis! Congratulations, Sam!
Sandra Koenigseder arrived from Germany to start her PhD. Sandra will primarily be working with Tim Barrows on tidewater glaciers, using climate model output. A nice opportunity for some interdisciplinary research!
Dr Jesse Greenslade has officially completed his PhD. Following an APR internship, he is now a contract employee at the Bureau of Meteorology. Congratulations, Jesse!
Dr Bea Bukosa has officially completed her PhD. She is now a postdoc at NIWA in New Zealand. Congratulations Bea!
Maria Paula Perez-Peña joins us as a joint PhD student, based primarily in the Kable group at UNSW. Welcome Maria!
I am honoured to have received 3rd place in the Australian competition for the APEC Science Prize for Innovation, Research and Education (ASPIRE Prize) nomination.
PhD student Bea Bukosa's paper on shipborne measurements of carbon gases is now published in ACP.
New paper on nitrogen chemistry over the remote Pacific Ocean is now available in JGR-Atmospheres.